Why Retro Slots Are Always In
With the advent of online casinos, new slots have proliferated at a dizzying pace ­– weekly, monthly and year-on-year. Unlike in the case of land-based casinos, there are no expenses involved in setting up huge, complex slot machines and, of course, floor space is not a problem either! Today there are literally thousands of different slots available to play, with online casinos such as SlotsandCasino offering their players hundreds of unique and exciting slots to choose from.
Unique Slots for Everyone!
Today there are literally thousands of different slots available to play, with online casinos such as SlotsandCasino offering their players hundreds of unique and exciting slots to choose from.
A Rich History
While slots games have become incredibly sophisticated, with every theme under the sun (until game developers come up with the next one that adds to the already impressive variety), some contemporary slots have been designed to emulate some of the classic and very simple 'one-armed bandit' slot machines that first appeared in New York bars in the late 1890s and those that followed in the first half of the 19th century. These came to be known as 'fruit machines' as they generally featured fruit icons among other symbols. And these retro slots (well, their updated versions) continue to prove really popular.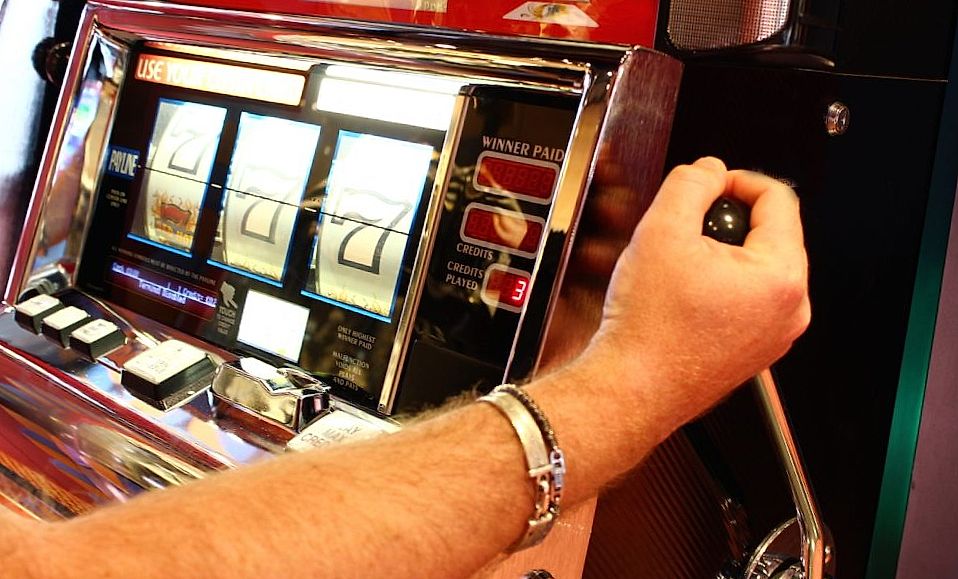 What these slots all have in common is that they have a three-reel, three-line gameboard, and one or three fixed paylines, with the single fixed payline being the center line. Most of them also feature the classic icons ¬– 7s, bars, cherries, etc. That's about it, really. However, their updated versions often have some new symbols added to the traditional ones, and game developers can't help themselves and add a few extra bells and whistles.
What Makes Retro Slots so Popular?
Is their popularity purely a matter of nostalgia? Surely not, as most of today's players weren't even born at the time of the original slots in question.
Although the retro styling of many of these slots do appeal to a certain demographic. Does it have something to do with these slots' simplicity?
We think that's definitely a factor. Sometimes gamers just want a bit of 'mindless', calming entertainment, something that isn't too taxing on the brain. Or the bankroll, actually. One of the advantages of retro-style slots is that most have a low minimum wager, allowing players to gamble for a longer time without breaking the bank. That's not to say that retro slots aren't suitable for high rollers ¬– most offer high stakes too.
So let's take a look at just a sampling of the retro slots on offer at SlotsandCasino Online Casino…
Big Cash Win
Big Cash Win only has one payline on the middle line. It features bars, 7s and cherries. Its 'bonus' feature is the game logo scatter symbol with a princely payout for landing three logos on the payline.
Cherries are also scatter symbols and will pay out if any are landed on the center payline. For some unfathomable reason, the soundtrack is the hum and roar of what sounds like a crowd at a sporting event; hopefully you will be on the winning side in this game.
5 X Vegas
In 5 X Vegas the icons have been rendered as neon lights – deviating somewhat from the traditional, although it looks colorful, attractive and exciting.
This slot features a larger number of icons than the other 3 x 3 games – 7s, bars, diamonds, bells, watermelon slices, grapes and cherries. In addition, there are x5, x3 and x2 wild symbols which pay out 5, 3 and 2 times your bet. The highest prize is 1000 times your bet when landing three x5 symbols on a payline. Of course, the fewer different symbols in play in a slot means a better chance of landing wins. However, this is balanced out by 5 X Vegas having three fixed paylines.
Sensational Sixes
Sensational Sixes puts a different retro spin on the classic 3 x 3 slot with the game designed in a vintage 1930s Art Deco theme. Icons are illuminated the basic bars, black spades, red hearts, blue diamonds, and green clubs.
Again, game developers have upped the ante with three wild icons, 2x, 4x and 6x multipliers! If you land three of the same multipliers on a payline, expect an extremely generous payout.
Play Retro Slots Today
Our retro slots are by no means interchangeable each has its own special features and style, so try out a selection to find one that suits you, and find out for yourself what makes retro slots so satisfying to play.